Virtual learning has become increasingly popular around the world. For many, it's the new normal way of learning. At MyCoolClass, you will find the perfect teacher to provide you with a personal learning experience to help you succeed in your personal or professional goals. MyCoolClass.com has a cool class just for you whether you are learning a language, in need of tutoring for school or university, or learning a musical instrument.
There are plenty of virtual learning platforms to choose from. What makes us different is that we are teacher-owned! Every teacher with MyCoolClass.com owns an equal share in the company and helps make decisions. As a cooperative, our priorities are to benefit the student and make sure all the teachers are paid fairly and treated equally. Our business model naturally attracts the best teachers around the world who are committed to building
strong relationships with their students.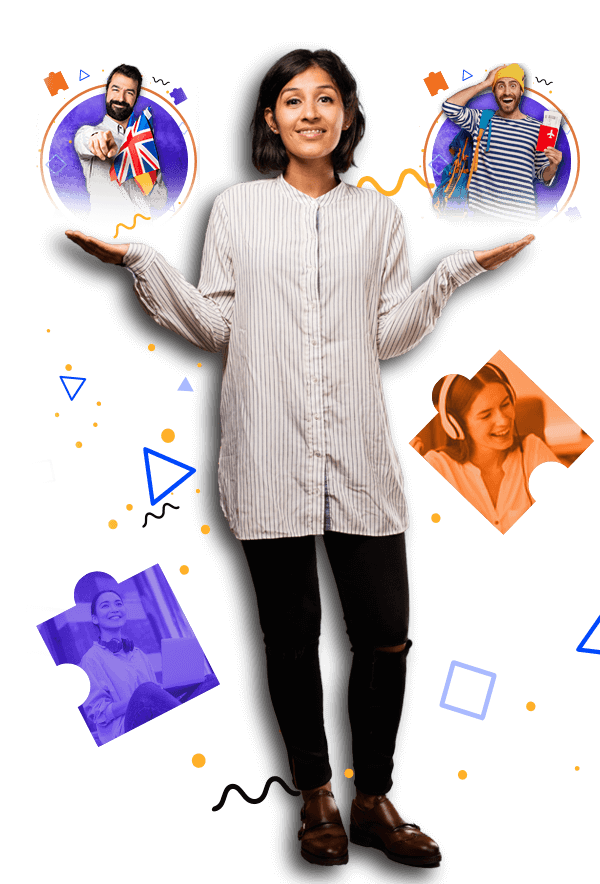 Get Your Cool Class in 3 Easy Steps! 
1.
Find your teacher
Find your cool teacher by choosing a subject, course, or category. Each teacher has a video introduction so you can get a feel of their personality and hear their accent. If you are unsure of the right teacher to choose, we can recommend one to you.
2.
Book your lesson
Choose the cool lesson or course offered by your teacher and pick the day and time you wish to have the class. You will then create your profile and make your payment.
3.
 Enter the classroom
When it's time for your lesson, just log in and click to enter the classroom. It's that easy! You can also simply book additional classes, view assessment reports, and track your progress on your student dashboard.
MyCoolClass is an international cooperative of teachers dedicated to providing engaging and personalized education to our students. We do this by building real and lasting relationships with our students and creating a unique learning environment to suit each student's individual needs. As a cooperative, our priorities are our students and teachers, not shareholder profits. Everyone can say it's MyCoolClass! 
Learn from Anywhere
We go where you go.
If you are at home, in the office
or on vacation, it's easy to access
lessons from your laptop, tablet, or phone.
Conversations that Matter
Students and teachers are all real people with a variety of talents, skills who come from different backgrounds. Cultural exchange and sharing experiences is a key part of learning and understanding the world.
Free and Low Cost Tutoring
MyCoolClass has a mission to create a special programme to provide economically
disadvantaged children free and low-cost tutoring by 2022.
We believe that every child deserves an education and to follow their dreams.
Learn something cool today.
Sign up for our Newsletter!